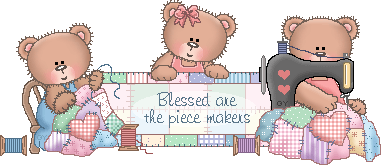 Simply Thrifty 20 Things To Do With Old Bed Sheets
Avery® Free Holiday Pre-Designed Templates for the Avery® Wizard for Microsoft® Office (Free Software Download)
CraftIdeas.com Free Christmas and Winter Craft Patterns
Crafty Tips Free Christmas Crafts
We•R•Fabrics Free Fabric Sample (US)
HobbyLoco.com Free Original Cross Stitch Christmas Patterns
Land O' Lakes® Free Printable Holiday Gift Giving Labels
Skinny Cow® Make your own The Skinny Cow® Brand Gear with Free Printable Downloads! All you need is iron-on transfer paper (available at any office supply store) and a printer.
ChildFun.com Complete Themes List of Crafts and Activities
Printables For Scrapbooking Free Printable Christian Quotes
BIC® Mark-It® Join the BIC® Mark-It® Crafts Newsletter to receive periodic e-mail updates containing creative craft tips that are both easy and fun.
Tall Mouse Lots Of Wonderful Christmas Projects
FamilyCorner.com Join The Craft Club! It's Free! Make Fun Projects & Follow Along, Tracking Each Other's Progress As We Make Each New Craft.
iPhotoCollage Free Photo Collage Kit - The kit comes complete with a large expandable style envelope that can hold picture sizes up to 8" x 10" as well as a CD case for your digital pictures. (US)
STYROFOAM™ Brand Products Free Offers for Crafting Supplies, Craft Kits and Project Books (US)
The Hoop Love Vintage Transfers Pool Free Vintage Hand Embroidery Transfer Patterns - Over 800 Patterns!
Saral® Paper Corp. Free Sample of Saral® Wax Free Transfer Paper (US, SASE)
Buy Glue Dots Free Sample Of Glue Dots (US)
All Free Crafts All our free crafts include photos and how-to instructions so you learn new crafting skills and enjoy great results. Try our free Father's Day crafts, gardening projects, bath and body crafts, easy homemade gift ideas, nature crafts, easy children's crafts, or candle making ideas. Find new holiday crafts, plus recycling crafts, gifts in a jar recipes and free knitting, sewing, and crochet patterns.
Sewing Expressions Free Downloadable Sewing Patterns
Bic Markit Sign up to Receive Free Creative Craft Ideas Monthly! Plus check out the site for Craft and Decorating ideas for every room of the house!
Native Essence Free Leather Craft Projects & Free Beadwork Patterns
DJInkers.com DJ INKERS offers Free Scrapbook downloads a few times a month, so check it out! These items are available for download until the new ones are posted.
Lion Brand Yarn Co. Free Patterns for Crocheting, Knitting, Crafts & More! Also, if you click on "Goodies" at the top of the page, you can sign up for Free Offers. They also have a Free Catalog as well. (US & Canada)
Glass Patterns Free Glass Patterns & "How To"
Print Address Labels Design and Print Your Own Address Labels Free!
Craft & Fabric Links Free Craft & Sewing Patterns Directory
Cloth Doll Connection Free Cloth Doll Patterns
Aunt Annie's Crafts Free Craft Patterns & "How To"
The Dow Chemical Company CRAFT CLUB FOR STYROFOAM- Be the first to learn about new projects posted to this site. Participate in free offers for crafting supplies, craft kits and project books. Share your opinions on new shapes, new ideas and craft projects. (US)
McCall's Quilting Quilt Block Patterns From McCall's Quilting
100 Sewing Links Browse the Sewing Links to find some of the Best Sewing Sites on the internet! New links are displayed at the top, and the oldest links on the list are dropped. Check back often - new links added daily!
Main Street Mom Free Printables! Home Tasks, Kids Tasks, Errand List, Trip Packing List, Meal Planner, Grocery Lists & More!
Embroidery Designs Free Embroidery Designs
Scrapbook-Scrapbook Your free scrapbook supplies & scrapbooking clipart source. Just print everything you need to make great acid free scrapbook paper, right from this website. We are the only site with over 2500 pages of instant 'Print your own scrapbook supplies. We offer scrapbooking ideas, scrapbooking tips, & free samples for scrapbooking and we were the very first site on the Internet to offer printable scrapbooking supplies. See our scrapbook layouts using our printable designs for scrapbook ideas.
Wedding Projects Bridal Shower Games
Chantal's Stained Glass Free stained glass patterns! They are terrific for stained glass, quilts, doll houses, silk painting, stepping stones, kites and appliqués!
Super Weddings Wedding Crafts & Do-It-Yourself Projects!
Essortment.com Wedding Anniversary craft ideas!
Ruby Glen Free Craft Patterns and Projects
WedCraft Tons of Wedding Crafts!
Artists Helping Children Kids Arts & Crafts Ideas & Projects: Blue Jean Denim Arts and Crafts Ideas & Projects For Kids.
WatercolorPainting.com Free Watercolor Tutorials: Learn To Paint!
Crochet N' More Free Crochet Patterns!
Crafters Community This is an awesome Crafting Site!!
Past Patterns FREE Printable "Saundra Ros Altman's 1830's Paper Doll" Sample.
Clotilde FREE Patterns, Tips & More!
FREE Craftz Patternz Free Online Primitive and Country Craft Patterns with easy instructions and full size patterns. Snowman, Pumpkins, Angels, Scarecrow, Gingerbread, Santa patterns and more.
KNoon Designs Free Knitting Patterns
BasketClass.com Free Basket Making Patterns
Fabric Label Free Catalog and Sample Fabric Labels at fabriclabel.com
Practical Kitchen Practical Kitchen, Home and Garden Weekend Crafts!
HP.com Welcome to "Printsville!" Everything in our town is free! Seasonal, Business, Kids, Crafts, & Much More!!
San Francisco Herb FREE "Make Your Own Potpourri Recipes!"
Craft Central Station 101 Christmas Gift Baskets To Make!
MakingFriends.com Here's your chance to Sample some of our Craft Supplies for free, or almost free! (US)
Gibble's Welcome to "Gibble's Cross Stitch Menagerie!"
Making Friends Printable "Pilgrim Friends" Paperdolls From Making Friends! (They also have Kwanzaa, Easter, Leperchaun, Sweetheart, Christmas, Native American, Nativity, Halloween and Patriotic Friends Paper Dolls!)
Grandma George FREE Christmas Gift Tags & Labels to Print!
KnitForKids.org Free Downloadable Knitting Patterns For Children
100 Sewing Links Browse the Sewing Links to find some of the Best Sewing Sites on the internet!
Crafting Today FREE Online Instructions On How To Make Your Own Holiday Gift Bags! Neat!
CelticXStitch Generate Your Own FREE Cross Stitch Pattern Chart from "Celtic Cross Stitch!"
StitchAlley FREE Cross Stitch Patterns
DomeTag FREE DESIGNER'S SAMPLE KIT!
Knitting Patterns Free Knitting Patterns! Features hundreds of free patterns for toys, afghans, cloths, lace edging, and clothing. Find vintage patterns.
NeedlePoint Fun Stop by NeedlePointFun for Your FREE Online 1 Hour NeedlePoint Course Today!
Kids Domain KD Craft Exchange - Silly Slime Recipe!
Creative Park Free 3D Paper Crafts
Country Clipart Free Country Labels & Canning Jar Labels
Ausmall.com Oliver's Cross-Stitch Patterns - Free Samples.
Families-First Crafts & More for Children!
The Little Artist Free Printable WaterColor Note Cards
Ivy's Greeting Cards Free Online Greeting Card Maker
Patty Booth Holiday Gift Totes From Your Printer! Grab this quick little gift tote bag for last minute holiday packaging..The assembled bag size is 7 1/2" x 2 1/2." Large enough for an ornament, soap dish with soap.. standard size mug, and a whole lot of other stuff..
SurfShop Free Knitting Patterns for Doll Accessories.
Crochet Partners Extensive Crochet Pattern Library!
Mining Co. Crochet Scrunchies ~ Many Patterns!
DebiDawn FREE Christmas Present Tags! What fun! Just print the page, cut them out and tape them on.
Sew News Download these exclusive free patterns from Sew Simple!
Freepatterns.com 1,355 Free Patterns Available!
Guide To Beadwork Learn How To Make Beaded Jewelry For Free Online!
The Little Pillow Free "Memory" Scrapbook Album Pages.
Flower Thread Free Stuff from the FlowerThread! Would you like a sample of our thread? Just send a self-addressed business-size stamped envelope (two regular stamps please) and we'll send you a FREE skein, conversion chart, shop list and a FREE sheet of charted designs!
Diamond Glaze Free Sample of Diamond Glaze Adhesive. *NOTE* No longer giving samples online if you want it you have to download the questionairre, print the form, fill out the form ,and mail the completed form with a SASE and 44 cent postage.
cbridge Free Photo EZ Stencil. (SASE)
Needlemaid Free Goodies from Needle Maid.
Cross Country Shopping Free Issue of "Cross Country Stitching" Magazine.
Granny's Garret Free Online Knitting School In English & German
NeedlePointers.com Crocheting - Free samples, free offers, & free stuff. Do not miss out on free stuff! Check back often!
Paper Dolls Printable Betsy McCall Paperdoll, Plus 12 Outfits!
Coats&Clark Free Knitting and Crochet Patterns. Check out this great crafting site for loads of FREE patterns for Knitting and Crochet. (They also have free stuff for sewing and quilting..like drawstring purses, embroidered quilts, and sewing tips for metallic and rayon threads.)
Free Lessons Free Online Crochet Lessons
Digital Freebies Check Out The "Friday Freebie" - Great Digital Scrapbooking Supplies and More. Scroll Down Under The Image To Where It Says, "DOWNLOADS: Download One".
Free PC Crafts Free Online Computer Crafts, Animal Bookmarks To Make & Much More At myweb3000.com!
Fabric Flowers Online Instructions To Make Decorated Gift Bags!
Cross Stitch Leaflets Contest FREE Fabric Calculators and a "let your light shine" pattern! Enter The Contest At 1-2-3 Stitch To Win Free Cross Stitch Leaflets!!
Craft Central Station Free Online Instructions To Make A Candle Holder With Plastic Art Chips!
Christmas Cocktail Napkins Free Online Instructions To Make Festive Christmas Cocktail Napkins From CraftNetVillage.com!! (Never too early to start!)
Craft Patterns Free Online Craft Patterns From Craftfinder.com
Ribbon Flowers Ribbon Flower Kits & Supplies By Referring Crafters To JJ Specialty Gifts!
YarnIT Free Online Knitting Patterns From "Yarnit"
Vogue Patterns Vogue Has A FREE Pattern, Just Pay S&H Of $2.00 - Pick The Pattern You Want!
Kreinik FREE Downloadable Projects & Patterns Or Send SASE For Them From Kreinik.
Stained Glass Patterns Free Stained Glass Patterns & Free Software So You Can Print Them To Any Size!
Crochet-N-More COME IN AND CROCHET A SPELL! Pick up FREE Crochet Patterns, sign up for a FREE subscription to the CNM Newsletter and test your Bible trivia skills.
Crafters.net If you are a crafter this is the place for you!
Just Heavenly Folk Art Just Heavenly Folk Art and Friends- Earn Free Crafts by hosting an Online Craft Party!! It's Free...and it's simple to do! Multiple stores to shop from with a large variety of gifts.


*DISCLAIMER*
All of the "Freebies" listed are FREE and available to the best of my knowledge. I report information only and have no interest in any of the Companies offering "free items." Please be careful when giving any personal information over the internet, ordering products or filling out surveys. The Best Daily Freebies will not be held responsible or liable for any item listed, including the legitimacy, legality, or validity of any item or offer. The Best Daily Freebies will not be held responsible for and expressly disclaim any actions, damages, injuries, or legal issues resulting from any listed offer or its merchants, advertiser's, or manufacturer's. The Best Daily Freebies Web Site simply lists offer's found, and the responsibility of investigating availability, etc. of these offers lies within the person(s) utilizing this website.

© 2000-2009, The Best Daily Freebies ~ All Rights Reserved.