THIS SITE WILL SOON BE CLOSING!
Sorry For The Inconvenience!
Bookmark Us Now For Future Daily Freebies!
Just Click Here or Press Ctrl+D

If you should need help or to report an expired offer or a bad link,
please contact me by clicking the "Email" box at the bottom of the page.
Thank You!
Best Daily Freebies Privacy Policy
Freebie Hunting Tips & Hints


Would you like to link to "The Best Daily Freebies?"
Click on "Links" to check out all of our banners!
Please Stop By Our Awards Page & Check Out Our Awards!





Sign Up Today For Your Own
FREE "Best Daily Freebies" Email Account! (6 MB of Space!)

Freebie Directory

Freebie Chat
Come and Chat With Us!
Talk about Freebies, or just make new friends!

Tell Your Friends & Family
About The Best Daily Freebies!



Please visit the Support Central Shop
Merchandise, Gifts & Apparel for people with Disabilities
& Chronic Illnesses like FMS, CFIDS, RSD, Lupus, MS, Thyroid
Disease, Migraines, Autism & More!
**Special Requests Accepted**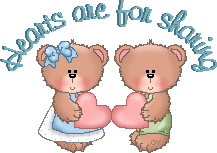 Email The Best Daily Freebies




Site Founded On: September 14, 2000
* DISCLAIMER *
All of the "Freebies" listed are FREE and available to the best of my knowledge. We report information only and have no interest in any of the Companies offering "free items." Please be careful when giving any personal information over the internet, ordering products or filling out surveys. The Best Daily Freebies will not be held responsible or liable for any item listed, including the legitimacy, legality, or validity of any item or offer. The Best Daily Freebies will not be held responsible for and expressly disclaim any actions, damages, injuries, or legal issues resulting from any listed offer or its merchants, advertiser's, or manufacturer's. The Best Daily Freebies Web Site simply lists offer's found, and the responsibility of investigating the availability, etc. of these offers lies within the person(s) utilizing this website.


© Copyright 2000 - 2009
The Best Daily Freebies®
All Rights Reserved.