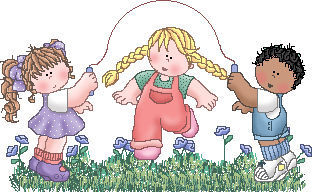 Phaidon Press Free "Nicholas Club" Kids Membership Pack - Click On "How to Join My Club" (Worldwide)
Horizon Organic® Dairy Fun & Games For Kids, Activities, Coloring & More!
Free Things For Kids Our Popular Book is now available Online for Free! Kids will LOVE being able to discover hundreds of free things for them to send away for, both online and offline. From stickers to toys, tattoos to books, to special birthday freebies - they'll keep busy for months collecting free stuff. We all know how much kids love to receive mail...help put a smile on their faces for weeks to come. Get your FREE ONLINE BOOK of "200 Free Things for Kids" today. (US)
National Military Family Association Free Summer Camps For Military Children - Operation Purple® Summer Camp Program was created as a way to help military children struggling with having a parent deployed. (US)
Disney® Magic Artist Free Personalized Disney® Storybook - Click the "Character" button to choose a character and then enter a few details about your child to personalize it. Preview it & print. Very cute!
International Playthings, Inc. Fun For Kids! Online Games, Wallpapers, E-cards, Digi-color & Color Me!
HASBRO® Playskool® Special Offers and Promotions - Looking to see what's new, how you can save or what we're up to? We recommend bookmarking this page, so you'll have easy access to information on our latest toys, special savings, and exciting contests and promotions to win fun PLAYSKOOL® prizes.
Georgia Peanut Commission Get Dune Buggy the Magic Clown's 12 Amazing Magic Tricks, apply for a Free Peanut Circus Membership Application, and get a Clown Magician's Assistant Certificate! (US)
Shoprite Scrunchy's Bunch Kid's Club Promotions (US)
Fazolis.com Free Bookmark & Free Kids Meal - For all you young readers out there, ask your local Fazoli's about our Friendly Reader Program. Participating restaurants will present you with a Fazoli's Bookmark. Read five books and fill out the information on the bookmark, and you will receive a Free Kid's Meal!(US)
Norfolk Southern Corp. Free "Toby the Train" Coloring Books (US)
Cleveland Indians Join The Cleveland Indians High Achievers Kids Club! (US)
The FREE 2009 High Achievers Kids Club membership includes:
* Exclusive members-only experiences at Progressive Field
* Membership and redemption card with lanyard
* Indians notebook and pencil
* 2009 Cleveland Indians Community Calendar
* Half hour of private playtime on the Gateway Plaza Kids Land during Sunday Kids Fun Days, starting two and a half hours before game time
* Exclusive access to "Signature Sunday" to the first 200 High Achievers Kids Club members to check in at the High Achievers Kids Club Tent on Gateway Plaza each Sunday starting at 10:30 AM (must have day-of-game tickets to participate in Signature Sunday)
* FREE ticket for you and one friend when you purchase a Slider
Birthday Party at Progressive Field
* A birthday card from Slider
Davey & Goliath Kid's Clubhouse- Downloadable Activity and Coloring Pages Here you will find downloadable activity and coloring pages and games to share with your family. Davey and Goliath brings moral and faith-based values to a new generation of children in lively and engaging ways.
Disney Music Free Downloads (Wallpaper & Icons) & Games from Disney Music
ColoringBookFun Complete List of Printable Coloring Pages - ColoringBookFun is still the largest free coloring page site on the internet.
PawSox.com Join the PawSox Kids' Club! Membership is free and available to boys and girls aged 14 and under. (US)
Kids' Club members will receive:
* Official Kids' Club Membership Card
* Free Admission to Three Designated Kids' Club PawSox Games
* Autograph Session with a PawSox Player Prior to Kids' Club Games
* Invitation to a Private Instructional and Autograph Session with PawSox Players and Coaches
* Subscription to the "PawSox Patter"
Pedialyte® Free Activities & Stories - When your child isn't feeling well, you want to do all that you can to make sure he or she gets better fast and stays in good spirits. Here are a few simple activities you can do together that will keep your child entertained and lead the way to a speedy recovery.
Discover Nursing Free "You Can Be A Nurse" Coloring Book - In English & Spanish (US)
Lifelines Project Free Child I.D. Kit (US)
Girl Zone Free Girl Zone Bookmark OR a Girl Zone Sticker (US, SASE)
Random House Free Printable Coloring Pages At The Golden Books Print Factory & Interactive Games In The Fun Factory!
Space Camp Free 2008 Space Camp Program Guide and a Free Magnet (US)
JC Play Zone A Great Christian Based Site For Children To Play & Learn. They have coloring, crafts, cards, music, games, bible stories, daily devotions & more.
Capt'n Willie Join Capt'n Willies Crew and get your Pirate Kit including Crew Member Certificate, Temporary Tattoos, Eye Patch, Smiley Pirate & More! (US)
Color Mountain Free Printable Coloring Pages & Color Sheets
Alfy.com Free Games, Coloring Pages, Contests, Sweepstakes, Polls, Music Video's, Puzzles & Word Searches, Chat Boards, Math, Reading & Educational Games, Kitchen Table Projects, Arts & Crafts & more!
Joan Bramsch Joan Bramsch Welcomes You To Empowered Parent!
1.) If you have a Scout who will soon be an Eagle, you can have a Congratulatory Letter sent from the President. Send his name and address and the reason you would like the letter to: The Greeting Office, The White House, Washington, DC 20500
2.) Children can get Free Film and lots of other Free Camera Stuff! Call the Wolf Camera Wolfpack Club at 1-888-644-9653 (US)
Joan Bramsch For Kids who like to work with Tools, join the Sears Craftsman Kids Club! Call 1-800-682-8691 (US)
Build A Bearville Build-A-Bearville! It's an amazing virtual world where you and your furry friends from Build-A-Bear Workshop can play games, go on quests and have pawsome adventures together. Simply register for free and you can start exploring. You don't have to have a furry friend to play, but if you do have one, you can play a lot more games and have even more fun.
Highlights For Kids The Highlights for Kids Web site has many Free Hidden Picture Puzzles available with no registration required. Not only will you want to share the site with your kids, you may end up spending many hours there yourself.
KidZooka Free BFF Wrist Bands! One for you and one for your BFF! (US)
FamilyTime Free Personalized Letter From The Tooth Fairy For Your Child! Fill in their name and then preview and print the letter.
Harlem Globetrotters Join the Harlem Globetrotters e-club. E-Club members will receive our monthly e-newsletter as well other special offers from the Globetrotters.
Eat Right Be Right Free "Staying Alive" Board Game! Register on the "Eat Right Be Right" site, then click on the banner link on the left side of the page that says "Staying Alive: Lost In The Mountains". Add it to your order and checkout. This is a simple but neat game for kids aimed at teaching them good nutrition decisions. Currently this is available to worldwide addresses at no cost! (Canada)
Sunkist Free Lemonade Stand Kit! Thanks to the increasing number of heartfelt pledges received in the past few years, Sunkist plans to give out 20,000 free lemonade stands in 2008 to thoughtful kids eager to make a difference. The first 500 kids will also receive a Sunkist Summer Fun Lemonade Kit which includes a hand juicer, peeler, a 'how to' brochure and a recipe booklet. (US, Use Code: SKTAS)
ISWSC Free Collector Stamps For Kids Under The Age Of 17 (US, SASE)
Amazon.com Huge Selection of Toys and Games at 50% - 70% Off!!
Chuck E. Cheese Tokens for Grades®!
Have your child bring in their most recent report card and they will receive FREE tokens for good grades.
H-E-Buddy Kids can join the H.E. Buddy Club for great Contests & Fun! You can download the chart, complete it, and mail it in for a Free Memory Game from H-E-Buddy! This club is open to kids ages 4 to 11 only. (US)
Family Time Free Letter From The Tooth Fairy!
Holiday's At Mom's Free Seasonal Printables such as iron-on transfers, craft projects, cards, photo frames, candy wrappers, flyers, event announcements, articles, recipes, coloring pages, banners and more!
Coloring Book Info Free Pirates of The Caribbean Coloring Pages!
Big Comfy Couch Join Clowndergarten! The Big Comfy Couch Clowndergarten Kids Club. Free Autographed Photo, Activity & Coloring Pages, Sticker Sheet Options! (US)
Warner Bros. Free Papermate Kid's Coupons! Click on one of the images to get a larger image that you can print! Then, fill it out and give it to a child in your life for Absolutely Incredible Kid Day! These are so cute!
Garanimals Free Children's Activities!
San Antonio Health For kids who live in San Antonio or South Central Texas. Join the "Young Heroes" Club and get a newsletter, your very own Young Heroes' Club Growth Chart, a membership card, a Young Heroes' Club Merit Chart and a big book filled with games, puzzles and lots of fun things! You'll get a newsletter, your very own Young Heroes' Club Growth Chart, a membership card, a Young Heroes' Club Merit Chart and a big book filled with games, puzzles and lots of fun things!
R-Phils Kid Site Join Free "Little Phillies Kids Club", Get FREE Activity Book With Games And Coloring Pages!! Giveaways too! Click here to see the list of Monthly Giveaways: Monthly Giveaways To Come
LeftHandedChildren.org Free Certificate and our Unique "Backwards" Calendar (US)
Chicago White Sox 2008 KIDS CLUB - Young fans up to 12 years old can join the team by becoming an official member of the White Sox Kids Club! As a member, kids will receive game ticket coupons, a note from manager Ozzie Guillen and a Kids Club kit to get them ready for the 2008 White Sox baseball season. Kids Club kits will be sent out at the beginning of the 2008 season. (US)
Garanimals Free & Fun Activities!
Your Child Learns Create a play farm with Make a Farm, a Free Learning Activity! Kids learn about farm animals and crops. Free interactive software for a fun and educational learning project.
Kinder Info the one-stop online children's resource center. Here you will find all kinds of answers to help you with your family, including Product Reviews, Crafts, Child Friendly Recipes and Parenting Articles. We seek to answer all kid-related questions!
Enchanted Learning Medals to Print Out and Award to Kids!
The Little Pillow Printable Back To School Scrapbook Page!!
Creative Kids At Home FREE Activities And Crafts For Kids!
Dover Publications Would you like some fun, FREE Samples from Dover Children's Books? Sign up for the Dover Children's Sampler, and each week we'll send you an email with links to Free Samples from popular Dover books. Download, print, enjoy!
U.S. Fire Administration Free "Sesame Street Fire Safety Station" Color and Learn! Under Top 5 Publications
Barbie Phone Call From Barbie Starting at $1.99! Free Barbie Blog, See Barbie in her 1st Live Movie, Plan A Party, Activities & Crafts & More!
DoodleBops Join the "Doodlebops" Fan Club for a Bonus Goodie! Click on "Fan Club" to sign up! (US)
Etch A Sketch® Great Fun For Kids!
A.C. Moore Come and check out The Crafty Kid's Club! Kid's Projects, Games & Activities! *New* Free Crafting Video's! (On The Home Page)
AMC Theatres Our company focuses our charitable efforts where we can achieve the greatest impact – investing in our children, vital healthcare research and education and the pursuit of lifesaving cures and treatments for deadly diseases. Often we receive numerous requests for Free Movie Passes for charitable purposes. This year, we are supporting the American Cancer Society by sponsoring "Get Your Screen Test®," an interactive cancer screening education program that encourages associates from America's largest companies to get screened to help identify and prevent cancer. Our company donates 15,000 free movie passes to the American Cancer Society to distribute to employees who "get screened." We believe this is the most effective use of our pass program and therefore we are unable to fulfill any additional pass requests beyond this sponsorship.
AMC Theatres Join The "Movie Watcher" Club! MovieWatcher is the Free Club that rewards you for having fun. See a movie — earn points toward Free Stuff. It's easy!
National Child Support *** GET THE BACK DUE CHILD SUPPORT YOU DESERVE! ***
NationalChildSupport.com has helped THOUSANDS of parents collect MILLIONS of dollars in back child support! No up- front fees. If we don't collect for you, we don't get paid. Click here for help NOW!
DLTK-Kids DLTK's Crafts for Kids features a variety of fun, Free printable children's crafts, coloring pages and more including projects for holidays, educational themes and some of our children's favorite cartoon characters.
HP.com Welcome to the HP Activity Center! Fuel your creative side with hundreds of FREE print projects offered by HP!
BabyLock Kid's Projects Fun Activities or Sewing Project's for kids!
Farm Sanctuary Kid'z Club When you sign up to be a Farm Sanctuary Kidz Club Member you will receive a personalized member card, a great "Seek & Find" and a jam pack filled activity book! (US)
Child Fun FREE Crafts for kids, pre-school themes, songs, poems, fingerplays, flannelboard activities, art activities, coloring pages and more!
Time4Toys Free Toy for Registering at the Time4toys Club! As a member of the Time4toys Club, you'll also have exclusive access to regular "Members Only" special offers and promotions (only available via this web-site) and be eligible to enter our fantastic prize draw competitions to win loads of cool Halsall toys.
ComEd and PECO Get Free Stuff For Kids From "Safety Rangers"! They will get a 3-Ring Binder Pouch with Zipper, Trading Cards, Zipper Pouch for Trading Cards, Bookmark, Louie's House of Hazards Activity Sheet, Zipper Clip and Finger Puppet or Louie's Lab CD! (US)
Children's Hospital Of St. Louis Just for Kids... a place full of fun things to do. We've got coloring sheets, word searches and some games. You can print them out and enjoy them at home. Print one out for a friend, too.
Bachman Co. Kids Join The Bachman Pretzel Kidz Club! Get Coupons For Kidzles, A Kidzels Wrist Pack, Klubhouse Crafts & Other Cool Stuff! (US)
FishEdz Join The Kids Club & Get a Free Gift when you Register! (US)
TW Bookmark Childrens Book Nook "We have some fun projects that you can print out and do on your own or with your friends including coloring pages, recipes, mazes, and connect-the-dots."
Fisher-Price Fisher-Price® Email Newsletter- Sign up for our free e-mail newsletter customized to your family's ages and interests. We'll keep you up-to-date on special events and promotions, our latest products, sweepstakes and more! Click on "Email Updates" on the left-hand side of the page)
The Polly Klaas® Foundation Free Child Identification Kit and Safety Tips (must pay $3 shipping if outside North America).
iGrandparents Free Family Tree Charts! Free Coloring Pages & Printable Word Games!
Crayola® Get Your Free Crayola® Passport!
KidSpirit Kids Want To Color? KidSpirit Has 479 Coloring Pages!! They Also Have A Contest, Crafts & More!
Jan Brett.com Free Children's Activity Pages! Wow! There are SO MANY and they are really adorable!
Gails Paper Dolls Free Downloadable Paper Dolls Of Movie Stars
PIN FEVER Kids interested in collecting pins can send them a letter via snail mail to receive a Free Grab Bag of Pins. (See site for further details)
Azteca Foods Join The Azteca Fiesta Friday Kids' Club! It's pretty special, because you'll get a lot of neat stuff that's made just for you. Check out what you get!
* "Official Kids' Club Membership Card"
* "Kids' Club Color'N Cookbook"
* A Tattoo of the Tortilla Kid
* A Refrigerator Magnet for Mom
* An Official Newsletter with Fun Facts, Games, Recipes and Free Gifts! (US)
"MatMice" MatMice gives kids from around the world the chance to make their very own homepage on the web - for free! With the easy to use homepage builder, kids can make their very own page - complete with cool pictures, fancy colors, and even counters and guest books!"
4KidsTV Free Games, 4Kids TV Shows, Games, Buzz, Video On Demand, Fun & More!! Girls, Join the "Wink Club!" (Top of the page)
Just4TeddyBears.com Free 2008 Pocket Calendar and The Jelly Bean Prayer is a special offer with a limited supply. Don't miss out on a single day of the year 2008. Rush a self-addressed stamped 3½ by 6½ inch envelope with 42 cents postage (one ounce) to Tilly-Bear! (US, SASE)
Making Friends Printable Paperdolls and Projects From Making Friends.
Child Safe Free Child Safe Kit. Store your childs most important information in one safe place. (US)
Packy Play Fair Free Packy PlayFair Patch & More for Kids (US)
Crayola® Activity Book Crayola.com has over 1000 coloring pages for you to print and color. Celebrate special occasions or print and color during rainy days. We have coloring pages for all occasions. Use the search or the listing to the right to explore and find more coloring fun.
DLTK Kids Free Transformer Coloring Pages
Girl Power Free Downloadable Girl Power! Products, Girl Power! Assignment Book & Girl Power! Activity Book
McGruff Free "McGruff" Trading Cards, Printable Activity Sheets, Games, Wallpapers & more.
Christian Answers Welcome to our Bible-Based Coloring Pages! Many can be colored on-line! We also provide printable versions, so you can use Crayons, markers or paint. Have fun! Multlingual coloring pages in 14 languages!
Nick, Jr. Free "Dora's Fairy Princess" Printables!
Dora Print-n-Fold Garden Tags, Dora's Connect-the-Dots Activity Book, Dora's Maze Activity Book, Dora's World Adventure Printable Postcard Pack, Dora's Color & Sing Book and More!
Coloring-Page Free Printable Coloring Pages for Christmas, Valentines, and Easter, animals and flowers. Also download a free software coloring book for kids.
Barbie! Stop and Pick Up Your FREE Barbie Catalog! Play games, enter the Barbie Club- Fun site for little girls!
Everything Girl Girls! Play Games & Win Cool Prizes & More! There are so many cool things to do here!
Bible Kids Fun Zone 100 Free Printable Coloring and Activity Sheets!
Primary Games Free Coloring Pages. Categorized by Season and Subject.
TNT Fireworks Join the TNT Club to Receive Free Gifts and Special Offers! Benefits include: TNT Poster, TNT Sticker, TNT Magnet, TNT Tattoos, Plus More! (US)
Activity Village Keeping Kid's Busy! (Australia)
Judster Kids Can "Judsters Fan Club" For Free To Learn Responsible Pet Care And Earn a Free Gift And Certificate!
SimplyKidStuff Free Stuff for Kids, Free Stuff for Babies, Free Stuff for Mom & Dad! We Moms put together a list of free recipes and other items that we wanted to share with everyone. Hope you enjoy the Freebies!
Kids Eat Free List Of Where Your Kids Can Eat FREE! Categorized by state.
Reeko's Mad Scientist Lab Free Science Experiments for Parents, Teachers, and Children of all ages.
KidsZip Free Story! We call upon children to promote kidszip.com in their own ways! We encourage them to take their favorite story to school, to show the teacher and to share it with friends. We invite them to put up our kidszip.com flyer (request it here) for other children and parents to see. (International)
The Scary Guy Fan Club Fill out the form and "The Scary Guy" will personally autograph a copy of the "7 Pledges" for you and then send it in the mail! The Scary Guy is quite possibly The Most Powerful Agent For Change on the Planet Today! His sole mission is 'The Total Elimination of Hate, Violence and Prejudice Worldwide.' (US)
St. Jude's Ranch for Children Recycled Card Program - Send in your used cards and labels, it helps the children. People from all over the world would send us their used card fronts. The children would then precision cut the card fronts and glue them to pre-printed card stock. The children receive fifteen cents per each acceptable card made which is divided between their savings and college fund, their cottage fund for special group outings, and to provide the kids with extra pocket money.
Random House Free Printables, Storytime, Contests, Games & More! Also, Win a Free Set of Books (US)
The Pokemon Hotel Great Collection of the Pokemon Gang! Printable coloring pages for the kids to color! (Scroll over to the right side of the page)
Child Fun Free Complete Themes List of Crafts and Activities, Coloring Pages & More!
Beginning Reading Lots of pages to print and color to teach beginning reading skills including Vowel Posters, Letter Blocks, Printable Alphabet Flashcards, number words and more.
State Of Delaware Free "Derek the Dinosaur's" Coloring Book About Lead Poisoning. (US)
U.S.G.S. Free Posters are available in color or black and white. The reverse sides of the color posters contain educational activities: one version for children in grades 3-5 and the other with activities for children in grades 6-8. The black-and-white posters are intended for coloring by children in grades K-5.
RBBB Did you know that every child born in the United States this year is entitled to receive his or her first ticket to Ringling Bros. and Barnum & Bailey - absolutely FREE? That's right! The free admission offer carries no expiration date and may be redeemed at any time during the lifetime of the child for any one performance of Ringling Bros. and Barnum & Bailey!
Chuck E. Cheese Register For Chuck E. Cheese Coupons & More!
FEMA For Kids Freebies For Disaster Action Kids! You can get posters, videos and other fun things for free if you are a Disaster Action Kid. Here is the information on the freebies and how to order them! Read the ordering information carefully.
Herr's Chipper Club HEY KIDS! Print out a Chipper picture, color it (or connect the dots) and send it to us! Every kid who sends one in gets a Patch from Chipper and becomes a member of the "Chipper Club." (US)
Buggy Buddy Free Printable Personalized Kid's Stories
Junior General Free Paper Soldiers for Junior Generals
The Coloring Spot Online coloring, free printable coloring pages, certificates & more!
Dad Can Do Have fun making incredible things and doing the best craft activity or the coolest projects with your kids, using beautifully drawn instructions, free templates, and printables. Learn how to make the best paper airplanes, the funkiest pompoms on the web or our really original origami paper shirts.
Free Software by Lawrence Goetz Site contains Free Children's Software, Nature Wallpaper, and Misc. Utilities. This is a must site for all kids. Larry has games, songs and my favorite Larry's Animals-n-Things. These are all free to download.
Fisher-Price® Free Print and Color Cards!

"Kid's Favorite Place's!"



*DISCLAIMER*
All of the "Freebies" listed are FREE and available to the best of my knowledge. I report information only and have no interest in any of the Companies offering "free items." Please be careful when giving any personal information over the internet, ordering products or filling out surveys. The Best Daily Freebies will not be held responsible or liable for any item listed, including the legitimacy, legality, or validity of any item or offer. The Best Daily Freebies will not be held responsible for and expressly disclaim any actions, damages, injuries, or legal issues resulting from any listed offer or its merchants, advertiser's, or manufacturer's. The Best Daily Freebies Web Site simply lists offer's found, and the responsibility of investigating availability, etc. of these offers lies within the person(s) utilizing this website.

© 2000-2009, The Best Daily Freebies
All Rights Reserved.